Living & Moving To Orlando, Florida - The Definitive Guide
Posted by Ryan Barnett on Tuesday, August 27, 2019 at 12:00 PM
By Ryan Barnett / August 27, 2019
Comment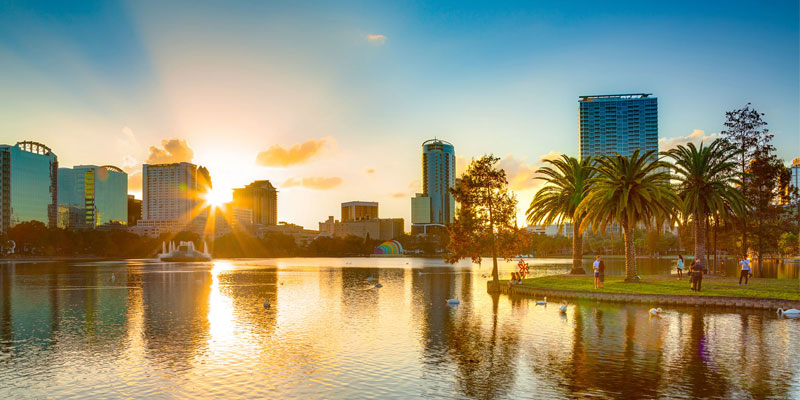 The city of Orlando, Florida is known around the world for the attractions and theme parks that thousands upon thousands flock to yearly. The adventure and fun had by families is part of the reason Orlando is such a magical place to visit. However, if you are considering a move to Orlando, there are a few more things you may want to know!
This guide will serve as an overview of all the amazing things Orlando has to offer its residents along with topics such as jobs, education, best neighborhoods and restaurant/nightlife. Have you been considering a move to Orlando, Florida? If so, you will want to keep reading!
Chapter 1: Where is Orlando?
Most people have heard of Orlando, Florida, if not solely for the purposes of Disney World or Universal Studios.
In this chapter, we will get into a bit more detail about the lay of the land and its location and relation to cities around it.
Further chapters will go in-depth regarding best places to live in Orlando, education system and city amenities.
Where is Orlando?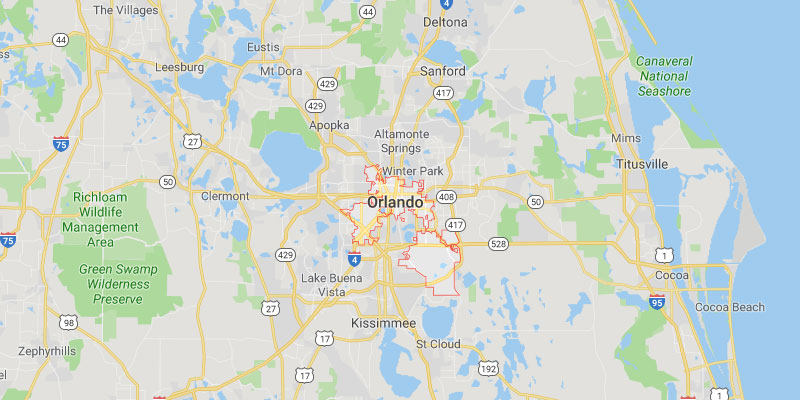 The City of Orlando, Florida is located in Central Florida and the county seat of Orange County. It is the state's largest inland city.
It is situated roughly between Daytona Beach, which falls 55.1 miles to the east and Tampa, which is 84.5 miles to the west.
The most southerly city, Miami, Florida, is approximately 235 miles south of Orlando, where the Florida/Georgia border is roughly 200 miles to the north.
Chapter 2: General Overview:
In this chapter, we will take a look at why people choose to live and work in Orlando, Florida and what the city has to offer its residents.
The city of Orlando is so much more than theme parks and Disney World, it is a thriving and diverse area that boasts quality living and an abundance of amenities.
Why do people move to Orlando?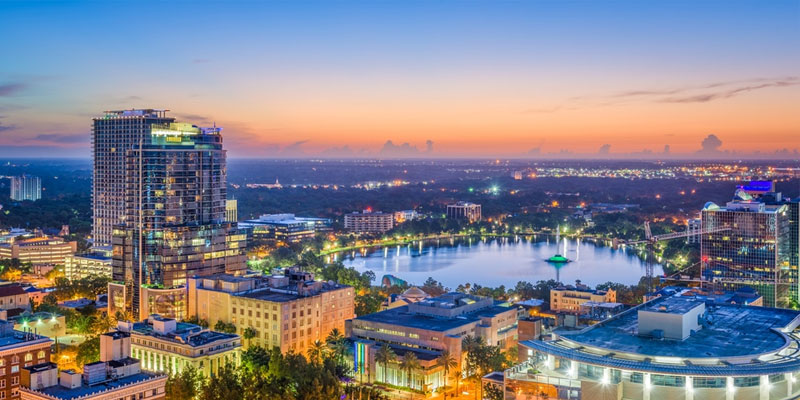 There are many reasons why people of all different walks of life have decided to call Orlando, Florida home. Be it the thriving downtown core, job opportunities, beautiful neighborhoods surrounded by countless lakes and ponds or the seemingly endless amenities.
The economy thrives on tourism and with a number of world-famous attractions, the job stability and opportunities are available.
The city of Orlando is rich in history, culture, and diversity with all people from all walks of life being welcomed.
What are Orlando's origins?
The area now known as Orlando was originally called Fort Gatlin, after a U.S. Army Physician, Dr. John S. Gatlin, who was killed during the second Seminole war in 1835. After being abandoned by the military, the area was developed by settlers.
The origins of the city name "Orlando" is up for debate, with a number of different accounts and theories out there.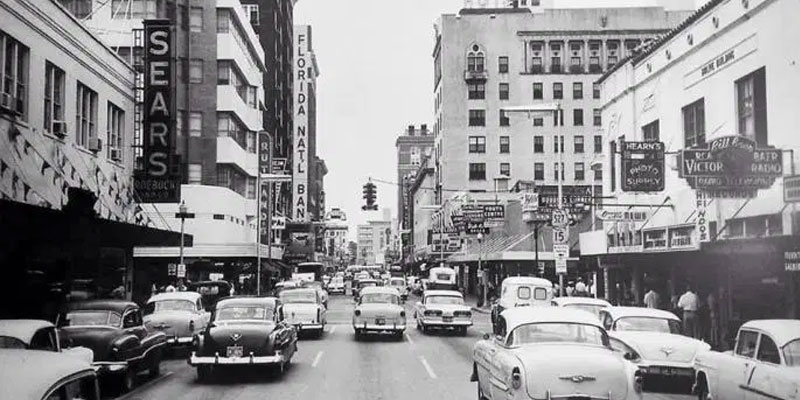 With some saying a marker was found that was thought to be a gravestone for Orlando Reeves, and therefore the city was known as Orlando's grave. At a town meeting in 1835, a prominent member of the community suggested dropping the word grave and just referring to the town as Orlando.
Others suggest the settlement was named for the character "Orlando" in one of Shakespeare's plays and those pushing for the name used the legend of Orlando Reeves to secure the name.
With over 5 different theories of how the city's name came about, there is still plenty of discussion as to which is the most accurate.
The city of Orlando was formally incorporated in 1875 with a mere 85 residents. After revoking its charter for a number of years, the city was officially re-incorporated and formally established in 1885.
During the years 1875-1895 Orlando experienced what is known as its Golden Era, when it became the hub of Florida's citrus industry. That is until the great frost of 1894-1895, which led to many residents moving out of state.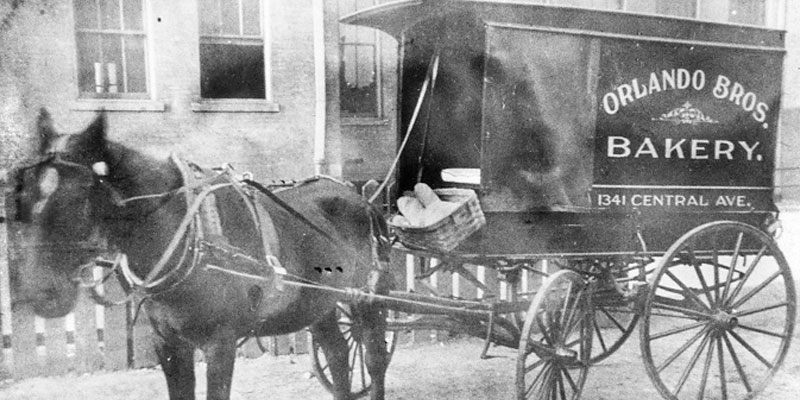 The Florida Land Boom in the 1920s contributed to the sudden growth of the Orlando area causing land prices to rise and seeing the first neighborhoods to be built.
Arguably the largest factor for the development and continued growth of Orlando was the building of Walt Disney World in 1971. The area experienced massive development and an economic boost as the tourism industry took over.
Still heavily reliant on tourism, Orlando has continued to develop and expand over the years.
Chapter 3: Business and Jobs:
Although Orlando is famous for its attractions and theme parks, the city is also well known for its diverse economic sectors and is considered a major industrial and hi-tech center.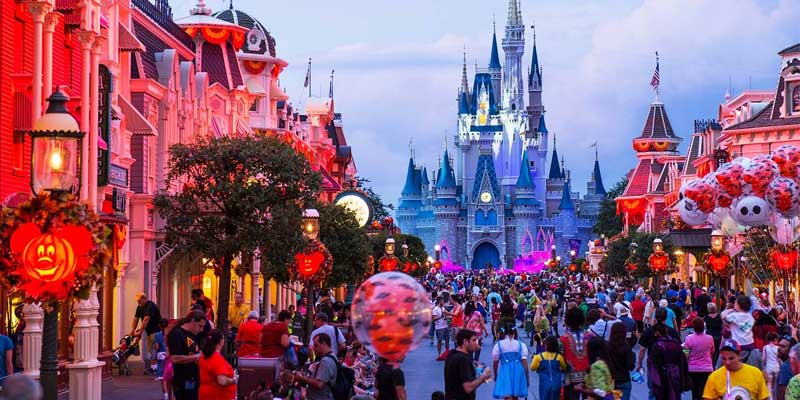 Orlando's globally recognized tourist industry makes up only one-third of the workforce in the area. However, it is still essential to the vitality of the economy as it accounts for the economic impact of over $50 billion dollars. Orlando is home to 5 of the top 10 most visited theme parks in the world.
A large number of the Orlando workforce relies on the U.S. Military and the contracts that are awarded to it annually for research and training. Orlando is home to the 7th largest research park in the country, Central Florida Research Park, which is a sprawling 1,025 acres.
The area is home to simulation procurement commands for the U.S. Navy, U.S. Army, Airforces, Marines and Coast Guard. Annually, they are collectively awarded nearly $5 billion dollars for various research, training and development projects. Of these funds, a large amount is filtered into nearby businesses and companies, thus further stimulating the economy.
Some notable engineering firms in the area are Lockheed Martin, General Dynamics, Mitsubishi Power Systems and Siemens, along with many others.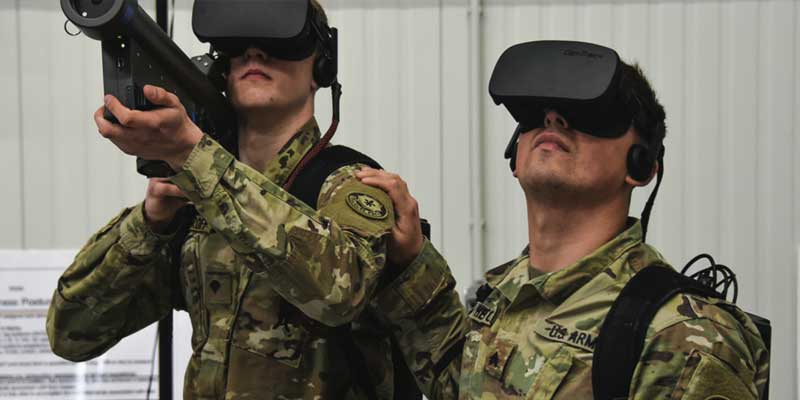 Along with these two major industries, healthcare and social services sectors contribute greatly to jobs in the area, making up 12.4% of the workforce.
Orlando is home to two non-profit hospital systems, Orlando Health, and Florida Health, along with many other hospitals and health care facilities around the city.
What are salaries like in Orlando?
The average income for those working in Orlando is $49,898.
Payscale.com notes that popular jobs in the Orlando area include Operations Manager, Project Managers and Software Engineers, which record incomes between $49,000 - $79,000 annually.
There is a wide variety of job types for all education and experience levels in Orlando. With many different industry sectors thriving in Orlando, there is an opportunity for all who are seeking employment.
Chapter 4: Education:
The city of Orlando is home to a large number of notable higher education institutions. However, there are many steps before children get to that point, all of which are equally as important.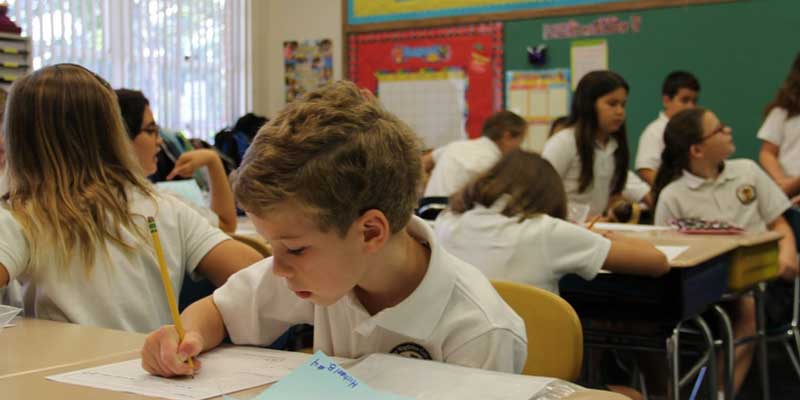 Educational options are vast in Orlando, and the Orange County Public School system strives to provide the best resources, education, and environment possible.
In this chapter, we will take a look at the institutions throughout the city of Orlando that provides education for its residents, starting from Kindergarten through to University.
Elementary, Middle and High Schools:
The school board that services the Orlando and surrounding area is the Orange County Public School system.
The OCPS provides education out of 188 public schools. Of these schools, 126 are elementary schools, 35 middle schools, 20 high schools, and 4 exceptional learning centers.
For those who are interested in private schools, there are a number available in and around Orlando. Schools such as The First Academy, Highland Preparatory Academy and Faith Christian Academy are just some of the private religious and nonreligious schools.
Post-Secondary Education:
The city of Orlando is home to a number of different universities and state colleges, as well as various Orlando campuses.
The main university in Orlando is the University of Central Florida. UCF is the second-largest university in the nation with over 66,000 students. It is also being recognized nationally and globally as a leading metropolitan research university.
Other universities and colleges in the Orlando and surrounding area are:
Regardless of the level of education, you will be looking into when coming to Orlando you and your family will have access to a number of exceptional education facilities that strive to serve their students.
Chapter 5: Where to Live: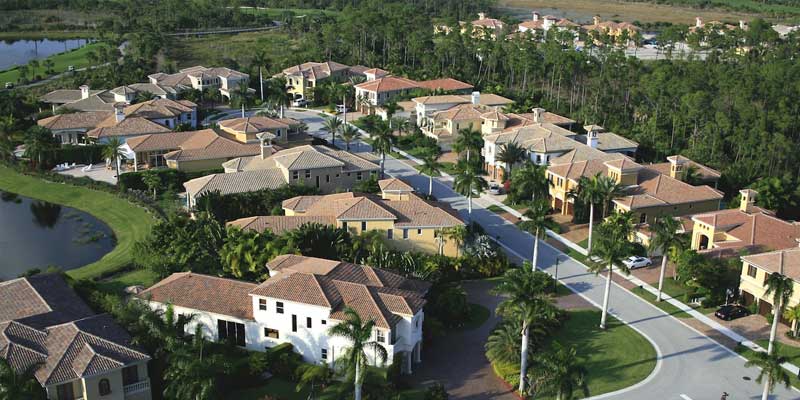 There is no shortage of great neighborhoods in the city of Orlando. Whether you are looking for a family friendly street, close to parks or downtown loft in the middle of the action, there is sure to be an area to suit your needs.
The following neighborhoods are a brief glimpse into some of the most desirable areas in Orlando.
To see a complete list, check out Revealed: Best 12 Neighborhoods To Live In Orlando >>>
Best neighborhoods in Orlando
1. College Park
College Park is located just north of downtown Orlando and offers residents easy access to city amenities, parks, and beautiful greenspace.
Many of the homes in the College Park area are stunning, century-old cottages that date back to the early 1920's.
The median price for houses falls around the $310,000 mark, with some more stately homes going for over 1 million dollars.
Edgewater Dr., which runs through the center of the neighborhood is full of dining spots, pubs, cafes and unique boutiques.
2. Delaney Park
The neighborhood of Delaney Park is perfect for those seeking a quiet and family-oriented located.
Delaney Park is situated next to Lancaster Lake which offers up superior scenery. Parks and greenspace are also dotted throughout enhancing the lifestyle of all who call Delaney Park home.
The area offers a wide variety of housing types and prices, anywhere from $200,000 to $1.5 million.
3. Rose Isle
Set north of downtown, the neighborhood of Rose Isle is perfect play to enjoy suburbia all while remaining close to amenities and attractions.
The homes in the Rose Isle neighborhood average around $545,000, which does make it one of the more expensive areas in Orlando. However, the beautiful lakes and established streets make it well worth it.
There are a number of lakes around the area, namely, Lake Sue, Lake Estelle, and Lake Rowena, all providing beautiful backdrops and lakeside living.
4. Colonialtown North
For those looking to be in the middle of the action, Colonialtown North is full of hip restaurants and bars.
The neighborhood is full of pastel colour bungalows that are extremely affordable. Built in the mid-century, these homes are full of charm and character.
The nearby Milk District, along the shores of Lake Rowena, has an abundance of shops, restaurants and pubs that are constantly serving up live music and entertainment.
View all homes for sale in Orlando >>>
There are a handful of ways to get around in Orlando. Whether you are venturing around the city for work, or heading out of town for fun, there are options for transportation.
This chapter will give you a look at all the transportation routes and methods available.
What public transportation is available in Orlando?
The Lynx Bus Service provides transportation throughout the city as well as neighboring counties. The buses venture into nearby Orange, Seminole, Osceola, and Lake counties, making access to all parts of Orlando a breeze.
Servicing nearly 90,000 passenger trips per day, the Lynx Buses cover approximately 2,500 square miles.
SunRail is a commuter rail service that provides express access to different parts of central Florida. The SunRail system currently has 12 stations, 4 of which are located in Orlando.
The LYMMO Downtown Circulator is a fare-free bus system that provides residents and visitors trips around the downtown area of Orlando. Stopping at major restaurant and shopping hubs, the LYMMO currently runs 4 routes in designated lanes.
Chapter 7: Restaurants:
The city of Orlando is jammed packed with diversity and culture and that is evident in their restaurant scene.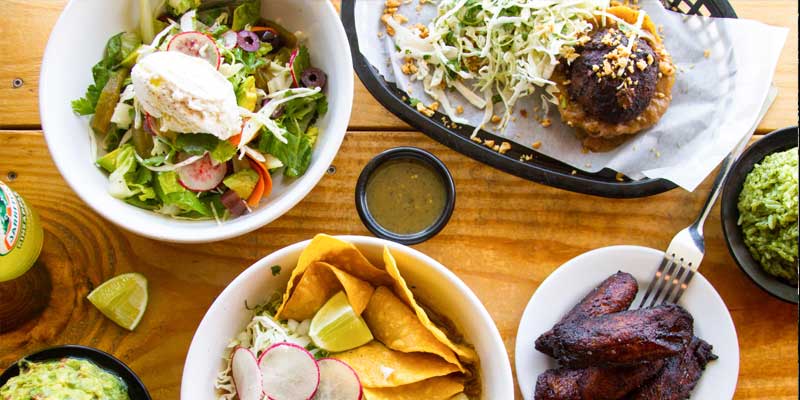 Flavors from around the world are available at locations throughout the entire city. Cultures and traditions are celebrated through music, entertainment, and food.
Here are some of the top-rated restaurants in Orlando:
1. La Luce:
Enjoy authentic italitan meals and brick oven pizza at La Luce, Orlando's Hilton Bonnet Creek signature restaurant. The warm and welcoming atmosphere is complemented by the delicious menu and extensive wine list. Meals can be enjoyed either inside or on their comfortable patio.
Website: http://www.laluceorlando.com/
Phone Number: 1-407-597-3600
2. Chatham's Place:
This fine dining establishment has been a well-loved and well visited location for over 20 years. Farm to table inspired meals and locally sourced ingredients have kept patrons returning. The chef prides himself on quality ingredients, going so far as to grow a number of them on a personal farm.
Website: http://chathamsplace.com/
Phone Number: 1-407-345-2992
3. Kres Chophouse:
Located in a historic landmark built in the 1930's, Kres Chophouse pairs the past and present perfectly for an upscale dining experience. Fresh ingredients, attention to detail and an eclectic menu are just some of the reasons Kres Chophouse has become a local and visitor favorite.
Website: http://www.kresrestaurant.com/
Phone Number: 1-407-447-7950
Chapter 8: What to do in Orlando: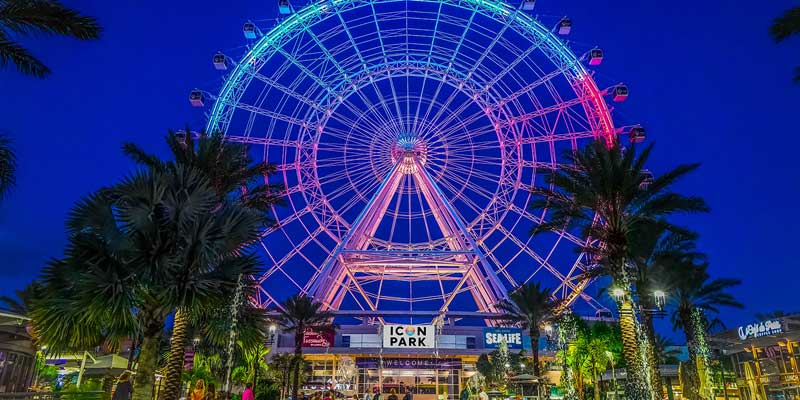 The city of Orlando has become unanimous with being a magical wonderland for people of all ages to visit. Walt Disney World attracts over 50 million visitors annually and is the most visited resort in the world.
Though Orlando is known for Walt Disney World, Epcot and Universal Studios, it offers so much more than just these resorts. The city is full of culture, science, diversity and art centers, all worth visiting.
Here is a brief look at things to do in Orlando:
Opened in 2015, the Wheel at ICON Park has become a recognizable part of Orlando's skyline. This 400 foot observation wheel is located on International Drive and offers riders breathtaking views of Orlando. Take a sunset ride and it will be an experience you won't soon forget.
The Orlando Science Center is an interactive, award-winning, science museum that creates a fun and exciting place to learn. With four floors of exhibits, shows, and an observatory, there is always something new to see.
3. Orlando Magic/Orlando City SC:
Catch a game at Orlando's Amway Center! Home to the NBA team, Orlando Magic, the Amway Center is abuzz on game nights! Alternatively, the Orlando City SC is part of the MLS (Major League Soccer) and play games out of Orlando City Stadium.
4. Aquatica Orlando:
Considered Orlando's best waterpark, Aquatica Orlando is the perfect place to cool off with the family. Whether you are into relaxing or adventure, Aquatica has it all. Lazy rivers meander around the park, while thrill seekers can venture down the waterslides.
5. Harry Leu Botanical Gardens:
Set on the shores of Lake Rowena, Harry Leu Botanical Gardens is a 50 acre oasis just minutes from downtown Orlando. With every changing events and displays, Harry Leu Gardens is a beautiful and serene location.
Parks and Recreation: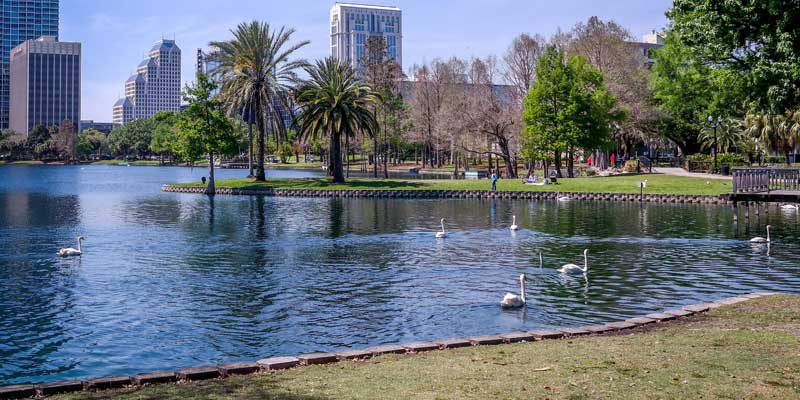 The city of Orlando is home to a large number of parks that are situated throughout neighborhoods and along lake shores. Varying in amenities, these parks offer a chance for families and friends to gather along with their community for events and activities.
There are also a large number of inland lakes surrounding the city that provide beautiful beaches and perfect settings for water activities.
Some lakes around Orlando include Lake Sue, Lake Ivanhoe, Lake Rowena, and Lake Estelle along with many more.
One things for sure, if you are considering Orlando as the next place to call home, you will never be far from something new to do and experience. Along with the multitude of parks, events, restaurants and entertainment, the city is constantly abuzz with celebrations and festivities of all kinds.
Could Orlando be the next place you call home?
We hope this guide served as an overview of all the great reasons why Orlando may be considered for your next move.