Living in Conway, Florida: The Definitive Guide
Posted by Ryan Barnett on Monday, March 2, 2020 at 11:27 AM
By Ryan Barnett / March 2, 2020
Comment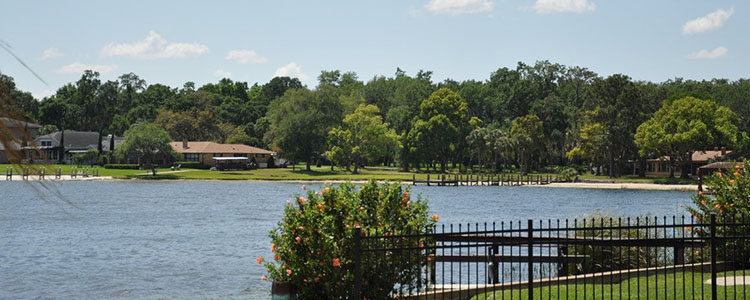 Whether you are considering a move to The Conway Chain of Lakes neighborhood or just looking to see what makes the area so popular, this guide aims to provide a wealth of information, highlighting topics such as town history, economy, education systems and things to do.
Considered a census designated place and unincorporated area in Orange County, Conway is home to approximately 15,180 residents.
There are a number of reasons why Conway has become a popular residential neighborhood for those moving in and around the area. The stunning chain of lakes that provide endless activities and unparalleled views are a major draw. A strong sense of community and quiet and friendly streets have buyers flocking to the neighborhood.
Where is Conway?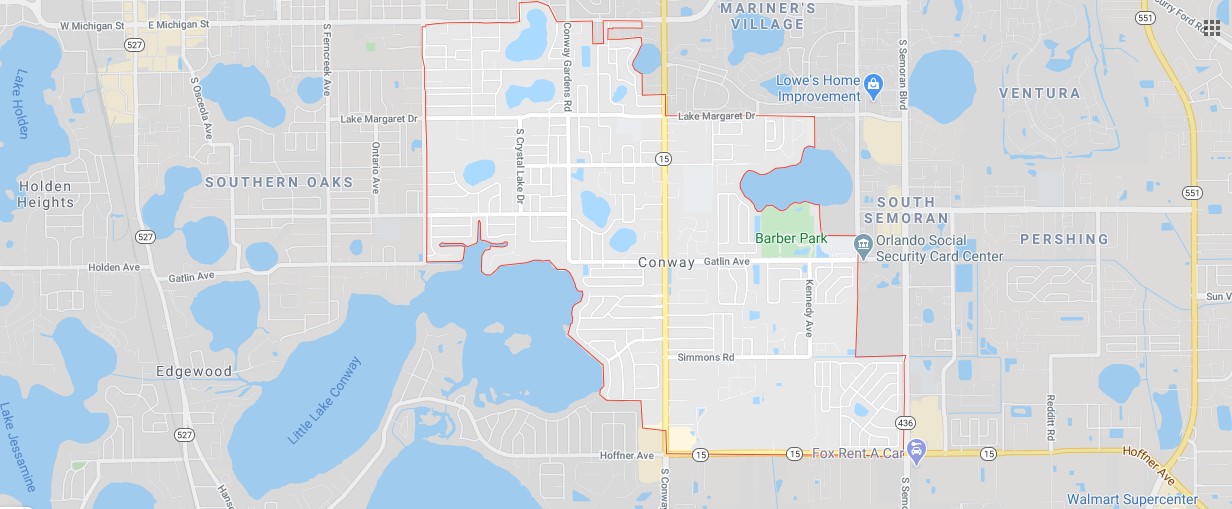 Conway, Florida is part of the larger Orlando-Kissimmee-Sanford Metropolitan Statistical Area, falling just 4 miles southeast of downtown Orlando.
The Chain of Lakes lies directly between downtown Orlando and the Orlando Airport.
Conway is roughly an hour south of Daytona Beach, Florida and an hour and a half northeast of Tampa, Florida. Miami falls almost 4 hours south of Conway, making it a drivable vacation destination for many.
Conway is located directly in the heart of the State of Florida, making all towns and cities of the state easily accessible within a few hours drive.
General Overview of Conway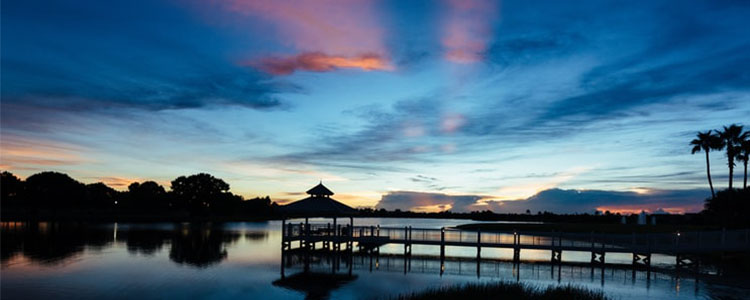 Along with the beautiful Chain of Lakes that surround the area, making for picturesque living, Conway offers a great blend of amenities, parks, recreation and community activities.
Why do people move to Conway, Florida?
The focal point of Conway is the over 1700 acre Conway Chain of Lakes that surrounds the city. Sparkling water at every turn offers residents a chance at lakefront living as well as an abundance of water activities such as boating, water skiing and fishing.
Many residents of Conway enjoy the scenery right in their own backyards, as Conway has a large inventory of waterfront properties.
A quieter alternative to the large city of Orlando, Conway remains in close enough proximity for residents to take advantage of the big city life and amenities. Those who wish to benefit from the location easily enjoy the parks and attractions Orlando boasts, while returning to a calmer, less congested neighborhood.
View all homes for sale in Conway, Florida >>>
What are Conway's origins?
Conway, Florida was originally settled in in the 1850's and played a major role in the development and urbanization of the area. One of the first paved highways built in Orange County was the brick Conway Road from Orlando to Conway.
The first group of settlers to come to Conway were Englishmen and women who came to partake in the leisure activities of central Florida as well as grow citrus fruit. They did not stick around, however, before they left the erected the Rogers Building, which is a significant historic landscape and originally acted as a social club.
Modern day Conway sees a blend of old time Florida feel with modern homes and amenities. An eclectic mix of scenery is part of the charm that so many have come to love about the Conway area.
View all homes for sale in Conway, Florida >>>
Business and Jobs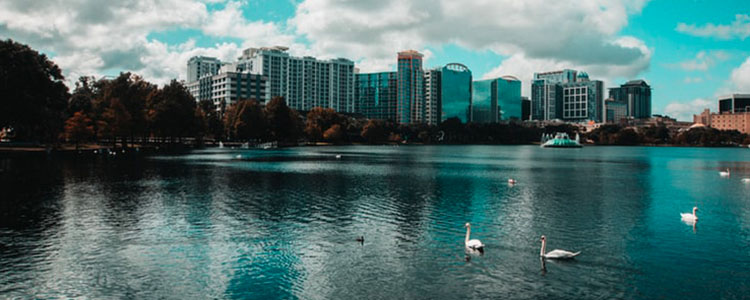 Though a large number of residents in Conway, Florida enjoy the quick commute to Orlando for work, the city itself offers a thriving economy that has a projected job growth of 50.1% over the next 10 years, which is significantly higher than the national average of 33.5%, according to sterling.com.
The majority of Conway's economy encompasses four industries; retail trade (15.2%), Professional, Scientific, Technical Services (11.5%), Healthcare and Social Assistance (10.2%) and Accommodations and Food Services (8.1%).
What can you expect to be paid in Conway?
According to livability.com, the average median income for residents of Conway, Florida is $66,795, which is considerably higher than the national average.
Paired with the 0% income tax and lower than national sales tax rate, dollars just seem to go farther in Conway.
Interested in finding a job in Conway, Florida? Check out the postings online!
View all homes for sale in Conway, Florida >>>
Education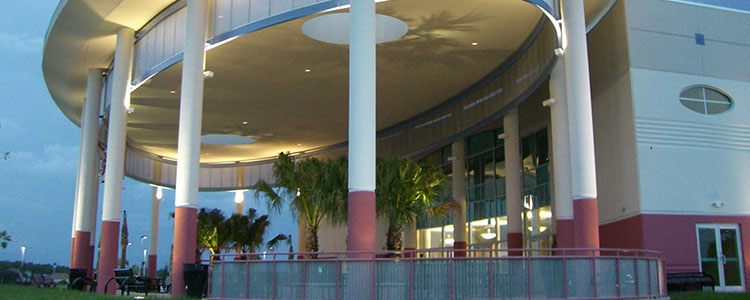 Here, we will go over the educational system that governs the city of Conway. Education lays the foundation for success and is an important factor for many when considering a move to an area. Are there well rated schools, does the city offer alternative or religious education options? Keep reading to find out what schools and institutions are available in Conway!
What schools are in Conway?
Orange County Public School District operates the schools for the children who reside in Conway, Florida. The school district encompasses Orlando and surrounding areas, which includes Conway.
Based in the Ronald Blocker Educational Leadership Center in downtown Orlando, the Orange County Public School District services 212,605 students and is the 4th largest district in the state and 9th largest in the country.
Elementary schools in the Conway, Florida area:
Conway Elementary School
Shenandoah Elementary School
Lake George Elementary School
McCoy Elementary School
Morning Star Elementary School
Pershing Elementary School
Middle Schools in Conway, Florida area:
Conway Middle School
Walker Middle School
High Schools in Conway, Florida area:
Alternative Education Options
For parents interested in private education, Conway offers a number of institutions that provide alternative education and religious-based programs for children of all ages.
Post-Secondary Education
For those considering post-secondary education, there are 53 colleges within 100 miles of Conway, Florida. Some of the colleges and universities within the area include Florida Hospital College of Health Sciences, Herzing University Winter Park, Fortis College Winter Park, Valencia College, University of Central Florida and Johnson University Florida among many others.
Where to live in Conway?
Conway is full of welcoming neighborhoods that offer quiet and safe streets. No matter where you decide to live in Conway you are never far from amenities, waterways, parks and recreation areas. Here are some of the best neighborhoods in Conway:
Simmons Kennedy Community
Simmons Kennedy is a new subdivision in Conway which offers luxurious homes with upscale amenities and finishings. The neighborhood features mainly two storey properties with attached garages. Located along Simmons Road and Conway Road, the community is central to all Conway amenities and offers quick and easy access to Orlando whether for work or for play.
Homes in the Simmons Kennedy neighborhood have an average list price of $383,0000 with the average square footage of homes being just over 2000 square feet.
Lake Conway Woods
Set along Little Lake Conway, Lake Conway Woods is a well-established neighborhood that offers affordable real estate, welcoming atmosphere and safe and quiet streets.
Most of the homes in the Lake Conway Woods neighborhood are ranch style properties featuring 3 - 4 bedrooms and 2 - 3 bathrooms. These properties are found on generous lots with attached garages.
Living in Lake Conway Woods, residents have easy access to the beautiful Little Lake Conway as well as all the amenities Conway, Florida and nearby Orlando, Florida have to offer.
The average price of real estate in Lake Conway Woods is roughly $350,000.
Shenandoah Park
The neighborhood of Shenandoah Park is located along Little Lake Conway and features approximately 140 homes.
Residents of Shenandoah Park enjoy the access to the Lake, with many houses being situated for waterfront living.
The average price for a home in Shenandoah Park falls roughly around $330,000 and generally features 3 - 4 bedrooms and 2 - 3 bathrooms.
View all homes for sale in Conway, Florida >>>
Transportation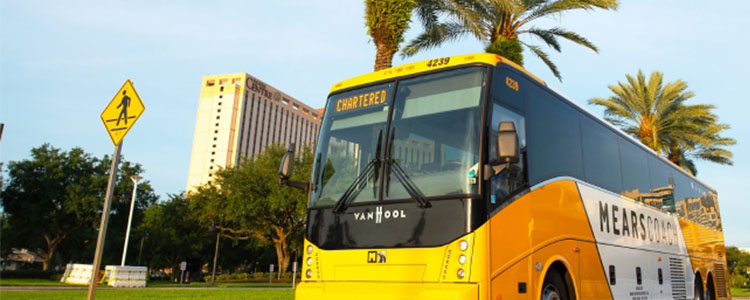 Conway, Florida does not have its own independent public transportation system; however, it is part of the Orlando public transportation system and features a number of bus stops along Conway Road. These stops provide access to various locations in and around Orlando such as downtown and the Orlando International Airport. The bus service, the Lynx, features direct and indirect access to these areas and runs 7 days a week along a set schedule.
The majority of commuters from Conway travel via private transportation or by carpool.
Destinations Nearby
Conway is near a number of cities and destinations as well as airports, all of which residents enjoy quick and easy access to.
Orlando, Florida - 6.3 miles via FL-15 North and FL-408 W (13 minutes)
Orlando International Airport - 5.3 miles via FL-436 (10 minutes)
Sanford, Florida - 28.8 miles via FL-417 N (33 minutes)
Kissimmee, Florida - 20.2 miles via Florida Turnpike (32 minutes)
Daytona Beach, Florida - 61.5 miles via I-4 E (1 hour 2 minutes)
With travellers looking to connect to these and other major cities, Orlando provides a number of transportation options such as greyhound bus services, flights/airport access and Amtrak and train options.
View all homes for sale in Conway, Florida >>>
Restaurants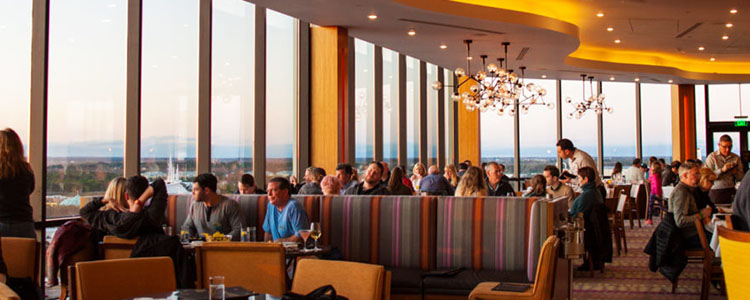 Conway, Florida is home to a handful of dining options that offer a range of styles and experiences to choose from. The majority of eateries and restaurants are situated along Conway Road.
Some of the best restaurants in Conway
Locally owned, Streetwise Urban Food boasts the freshest of the fresh when it comes to ingredients. Enjoy dinners out with family and friends in their warm and welcoming environment and choose one of the many delicious menu items!
For those interested in traditional Spanish cuisine then Pollo D'oro is the place to go! Fast, fresh and authentic recipes will have patrons returning time and time again. Satisfying customers since 1994, this well established restaurant knows a thing or two about delicious meals!
A truly family experience, Tacos El Rancho is a family owned and operated dining experience. Promoting fresh and high quality ingredients, this Mexican restaurant has a wide range of menu items along with cold brews and tasty margaritas.
What to do in Conway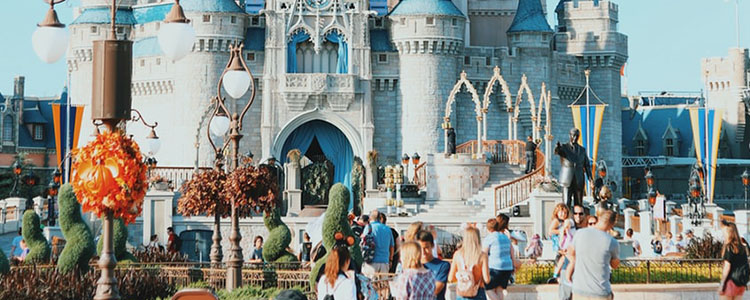 Conway, Florida is home to a number of lakes, parks and recreation areas that actively promote enjoying the great outdoors. The town is full of family friendly events and activities that offer ample opportunity of community engagement.
Things to do in Conway
The Conway Community Market is an annual market that runs from September through May and hosts over 45 vendors. The market features food, services, crafts and goods for people of all ages. From the Kids Korner and martial arts demonstrations to yoga in the park, the Conway Community Market has something for everyone! Held at the beautiful Barber Park along Gatlin Avenue, this market is a staple event for the Conway community.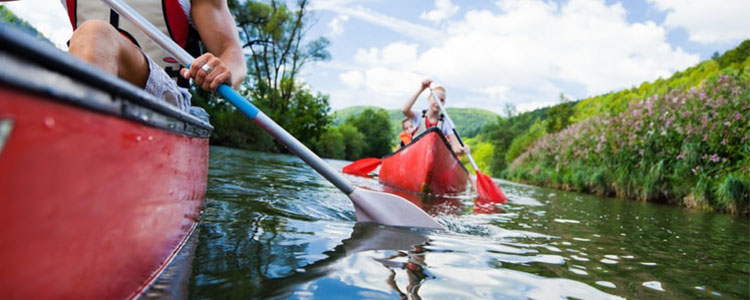 One of the largest and most well known attractions in Conway is the Conway Chain of Lakes. This 1773 acre lake offers a prime location for fishing, boating as well as other various water activities. Residents routinely enjoy senic walks along Lake Conway or one of the other lakes in the area such as Lake George, Lake Warren, Bass Lake or Lake Gatlin.
Barber Park serves as a community gathering space for residents of Conway. Hosting a multitude of events and activities throughout the year, Barber Park has become a meeting ground for many. The park is located along Lake George and offers fishing as well as a hockey rink, skate park, basketball courts and a fenced in dog run area.
For those looking to venture into Orlando, Conway is a short distance from some of the world's most recognizable attractions. Minutes from Universal Orlando Resort, Amway Center and Walt Disney World Resort, residents of Conway have prime access to these attractions while being able to easily return home to a quieter pace of life.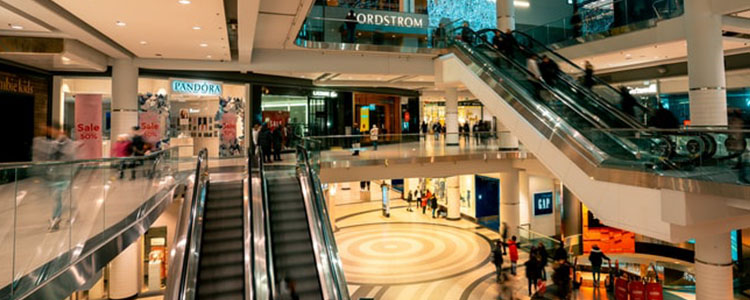 For everyday shopping and necessities, Conway is home to a number of locations that offer a variety of retail options. Centers such as Lake Frederica Shopping Center, Sodo Shopping Center, Lake Conway Woods Shopping Center, Mariners Village, Conway Crossing, Shoppes of South Semoran and Orange Avenue Shopping Center are all within or directly surrounding Conway.
Could Conway, Florida have everything you are looking for? Quiet streets, safe neighborhoods and an abundance of amenities, while being surrounded by sparkling lakes, Conway, Florida has it all!